Work Group: Integrated Language Education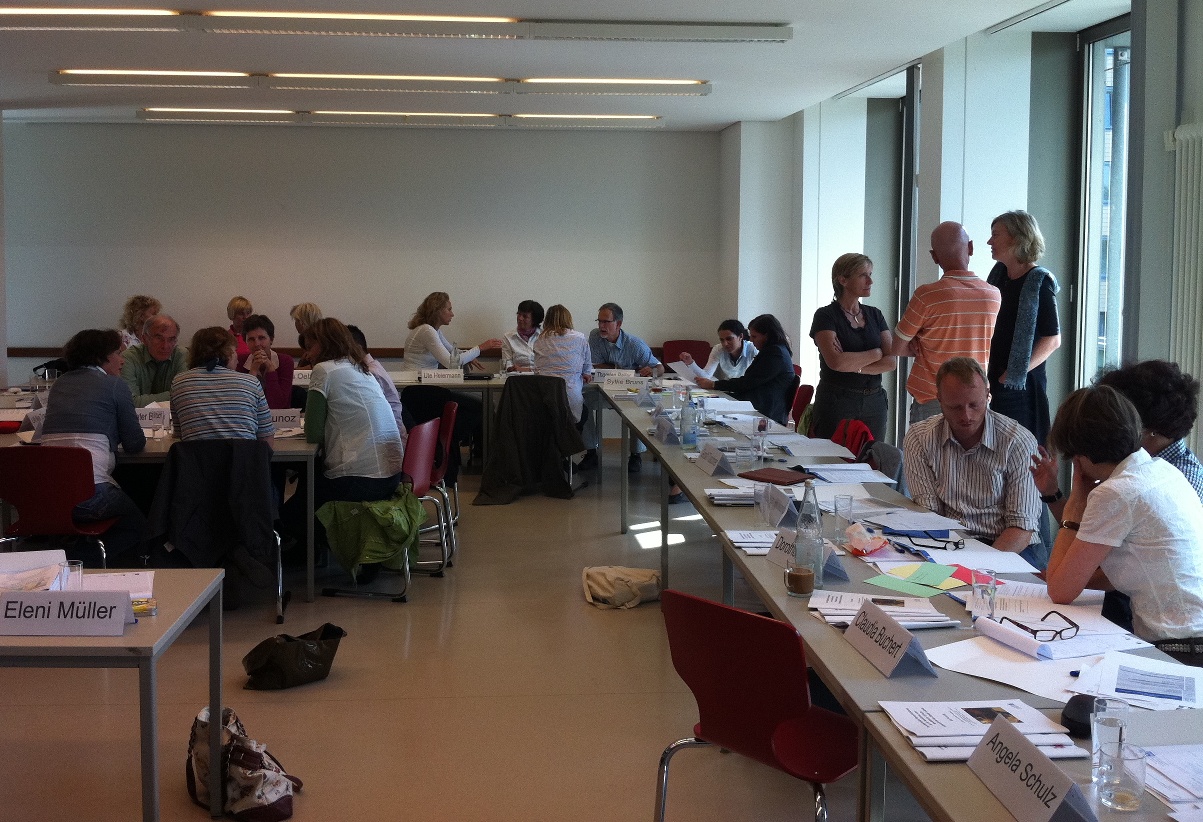 Members of the partner projects in Berlin, the Federal Association of Regional Employment, Hamburg, Lower Saxony and Saxony formed two inter-regional work groups on 'Integrated language education' and 'Institutional development - building language education networks'. The FörMig Centre of Expertise advises and supports both groups.
The objective of the Work Group (WG) 'Integrated education' is to foster approaches to and supports for the development of academic language lessons across school years and education levels. This is understood to be part of institutional development which incorporates the FörMig perspective on raising a new culture of language education.
A work group for integrated education existed as part of the FörMig model programme. The current group ties in with the findings of the preceding group. Just as before, the group focuses on concrete work in schools (i.e. model schools). The links between research findings and practical experience, as well as the transfer to relevant projects, are to the fore. Because lesson development is understood to be part of institutional development, the WG for integrated education works closely with the FörMig WG for institutional development.
WG leader: Wiebke Saalmann, Saxony Educational Institute (Sächsisches Bildungsinstitut), Radebeul
Academic support: Prof. Ingrid Gogolin and Hanne Brandt, FörMig Centre of Expertise